Dawn Katter, BOMA Utah's 2022 President's Message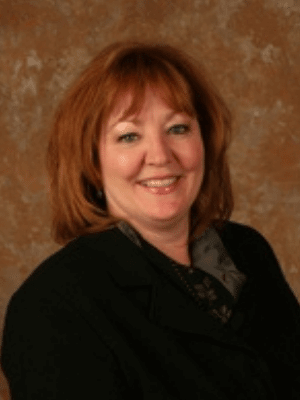 Dear BOMA Utah Members,
As your new President starting January 1, 2022, I would like to thank you for the opportunity to lead the Utah BOMA Chapter! The past two years have been unlike anything we have seen in the industry, our business communities, and personal lives. COVID19 has proven to us that we can adapt to unforeseen conditions within our day-to-day business and lives. We continue to look for ways to grow our membership and maintain a safe environment for Members to participate in BOMA Utah. Our Board has been impressed with everyone's flexibility and how each of you have risen to the challenge of dealing with a world-wide pandemic. The meetings that our local members have put together during 2021 to adapt with these challenges have been remarkable. We as Board members appreciate everyone's contributions to the meaningful instruction and recommendations provided during this past year for keeping our properties and environments that we work in to be as safe as possible.
Part of what makes BOMA Utah great are the amazing committees and the members that sit on each committee. The dedication of our committee chairs/vice chairs to continue to engage our committee members has been unprecedented during these unchartered waters we have experienced the past two years. This is really where all the work for making BOMA Utah's success takes place. We cannot express enough appreciation to everyone who has served on our various committees and encourage those who have not participated on a committee to reach out to Courtney or Lacey for information on what opportunities are still available for the upcoming year. This is a terrific way to serve the local BOMA Association and network with other property managers and vendors. Part of our vision for BOMA Utah is to be "united" in our commitment to BOMA's success of its members.
Being a member of BOMA International also gives you great resources in dealing with challenges of the current work climate with recommendations on how to meet these challenges and succeed. BOMA International has also published on its website BEST Practices to help us to continue to navigate through these unpresented times we are living specifically related to the COVID-19 Reality. I would encourage everyone to take time to become familiar with these recommendations and incorporate them into your plans for the 2022 year.
BOMA Utah continues to strive for excellence. As we move forward into the coming year, we will continue to provide safe networking events, monthly luncheons and monthly committee meetings. We have missed the face-to-face experience and look forward to our 2022 meetings face-to-face again!
On behalf of the BOMA Utah Executive Committee and Board of Directors, we thank you for being a member of BOMA Utah and look forward to this new year and the exciting opportunities ahead of us and for the time we will spend together in our various activities and functions!
Sincerely,